I sleep in a 1000 stars hotel! When I wake up at night, the Big Dipper is right above me. And above all there is an intoxicating silence. The dancing-in-the-may-rouble that has gripped the surrounding villages doesn't get up to here. With the coming of dawn I wake up the next time. The stars have disappeared, but now there is a dense fog above everything. The hoped-for view of the Gerolsteiner Dolomites in the morning sun is missing. But fog also means: it is damp. And everything! The bicycle, the luggage bags, which I closed last night with wise foresight, but also the sleeping bag and slowly the clammy dew penetrates also through the zipper. Nevertheless it is even warmer inside than outside. And so I stay in my sleeping bag for breakfast.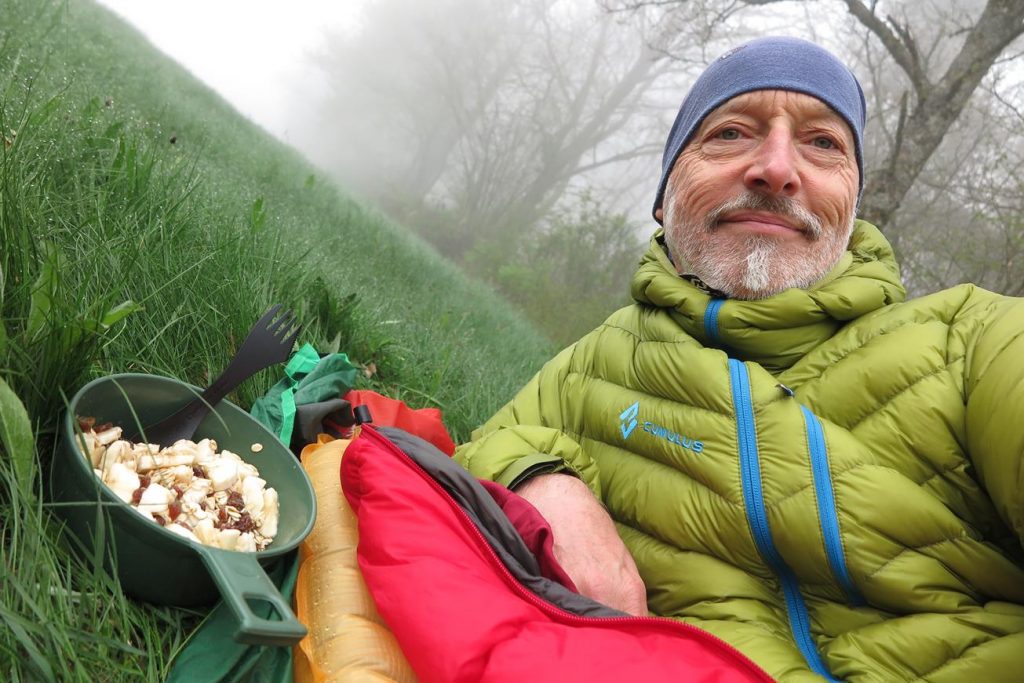 I drive through Gerolstein in the fog, unfortunately still without looking at the limestone reefs that the Devonian Sea deposited here over 370 million years ago. A few kilometres later in Ohm in the valley of the Kyll, a restaurant has already opened and now the sun is breaking through. I take a cappuccino break, put the sleeping bag on the bike to dry and create my blog post.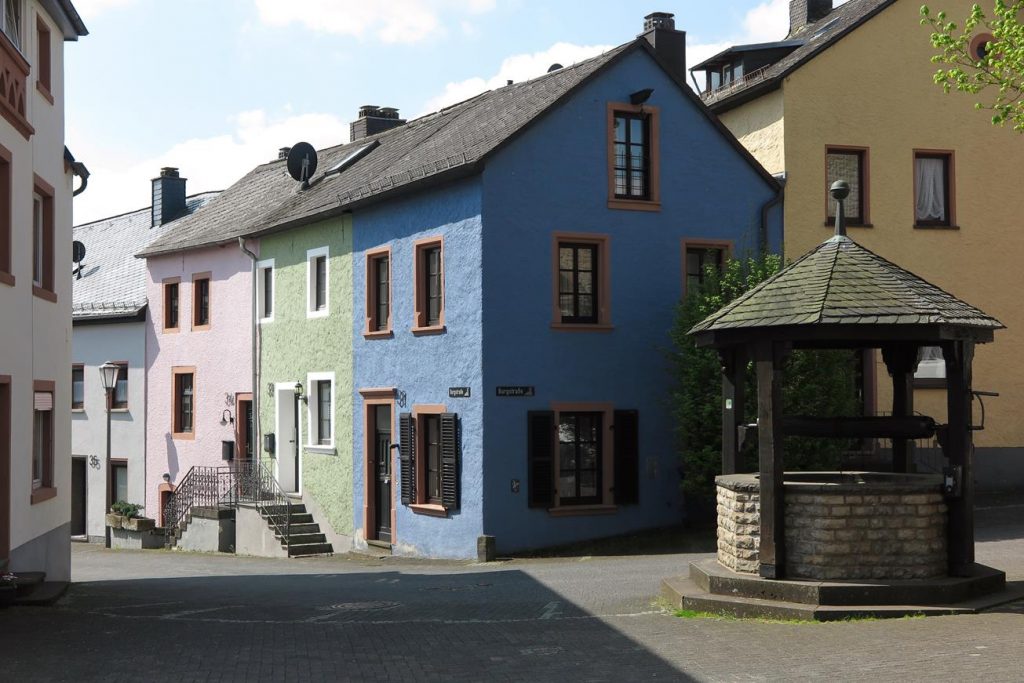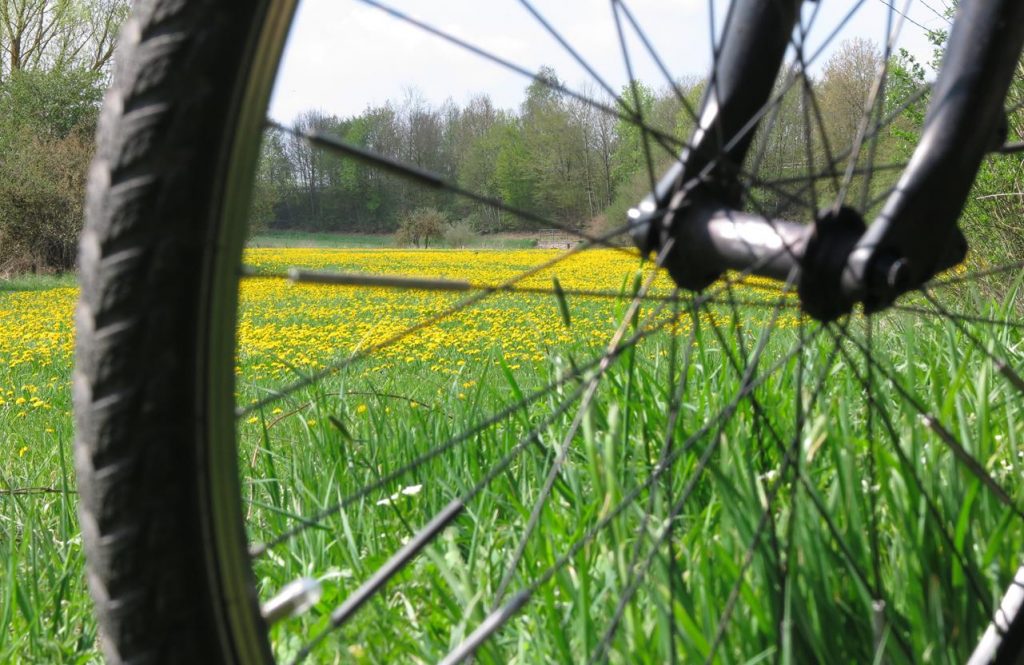 Via Hillesheim I drive to Ahbachtal and to the waterfall Dreimühlen, a geological curiosity. Until 1913 it didn't even exist. By the construction of the railway dam, on which I am on my way today with the bike (the railway line is dismantled long since), several springs with calcareous water were canalized into a drain pipe. The lime deposited itself, algae and moss grew on it and were again covered by precipitating lime. In 100 years the waterfall has grown several metres into the Ahbach valley. Although the waterfall with a height of 6 m is rather small, it is quite unusual in the Eifel and therefore a popular excursion destination, especially on today's May holiday.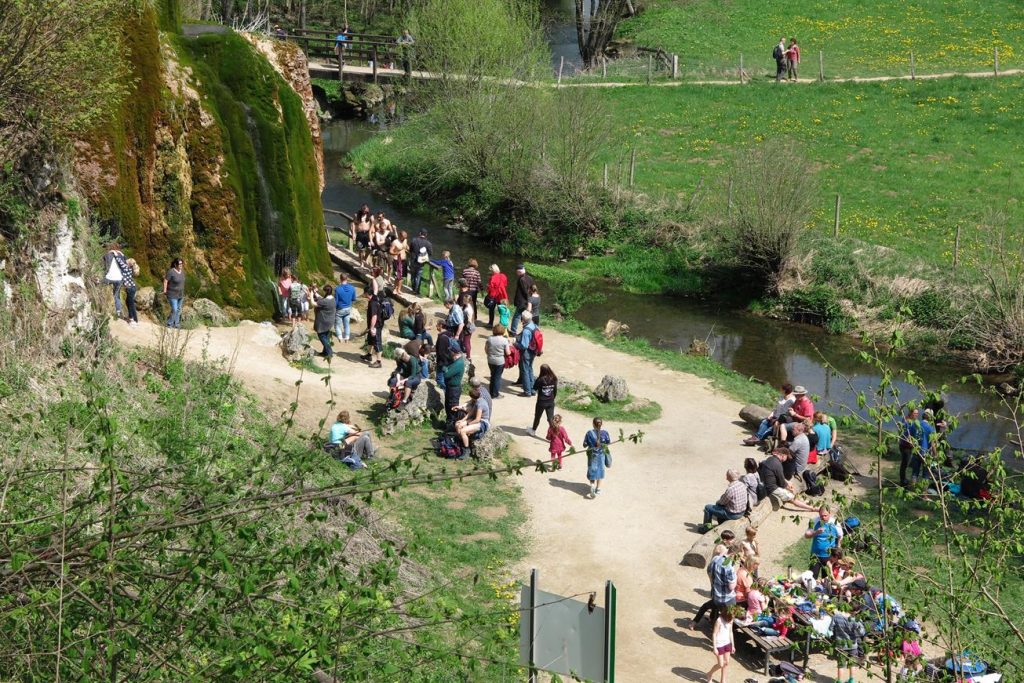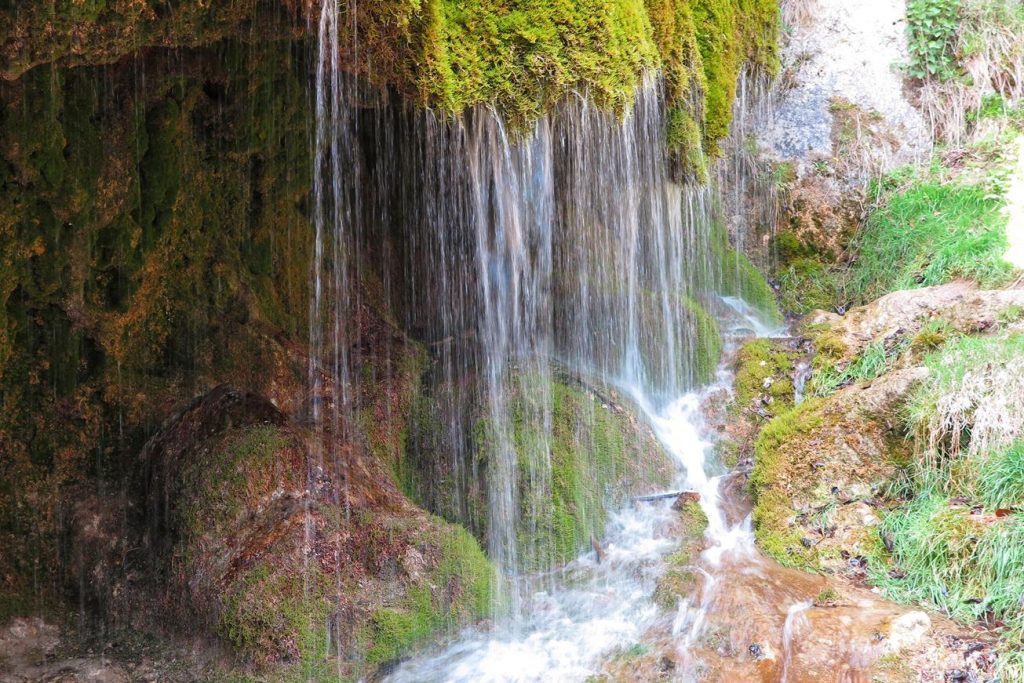 I continue into the Ahr valley. This is actually an idyll here with a meandering little river and chirping birds, if the motorcycles spinning up on the other side of the valley wouldn't tear them up into a fallacy.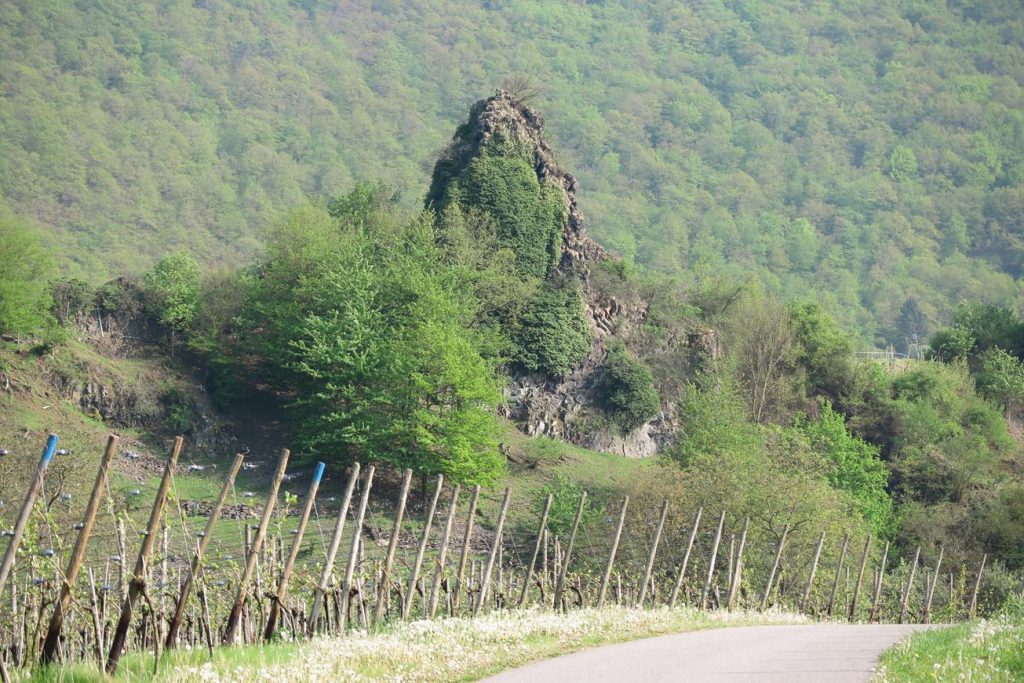 Between Fuchshofen and Schuld you even have to cycle a few kilometres on the country road, because there is no continuous cycle path here yet, but from Schuld on motor and bicycle traffic are cleanly separated again. After I am already in Ahrweiler at half past five, I decide to give up the planned overnight stay and drive directly home.
Total distance:
97.85 km
Max elevation:
562 m
Min elevation:
185 m
Total climbing:
1320 m
Total descent:
-993 m
Download file:
20190429_110300.gpx
Total distance:
76.13 km
Max elevation:
557 m
Min elevation:
372 m
Total climbing:
1151 m
Total descent:
-1205 m
Download file:
20190430_080507.gpx
Total distance:
101.86 km
Max elevation:
486 m
Min elevation:
122 m
Total climbing:
1723 m
Total descent:
-2011 m
Download file:
20190501_084225.gpx
Translated with www.DeepL.com/Translator