Saturday, June 18th
The weather forecast had promised 13 hours of sunshine – and what is it? Clouds and cold in the morning, in the night it had even rained a little again. After all, we can sort the luggage outside, which is more pleasant than in the narrowness of the tent.
Although the camping site is at the beginning of Pléneuf-Val-André, the bakers don't want to be on the way for the food (a "ssohndwitch" for lunch is a must). Before we leave the village completely, I pack my things from the bike and cycle back and down to the village centre, where I also find a boulangerie. With my hunting success, a baguette with bacon and goat cheese and one with chorizo I pant up the mountain again and when I arrive back at Uta I see a man with a baguette under his arm. By foot! He can't have a long way behind him. Those who know their way around have a clear advantage!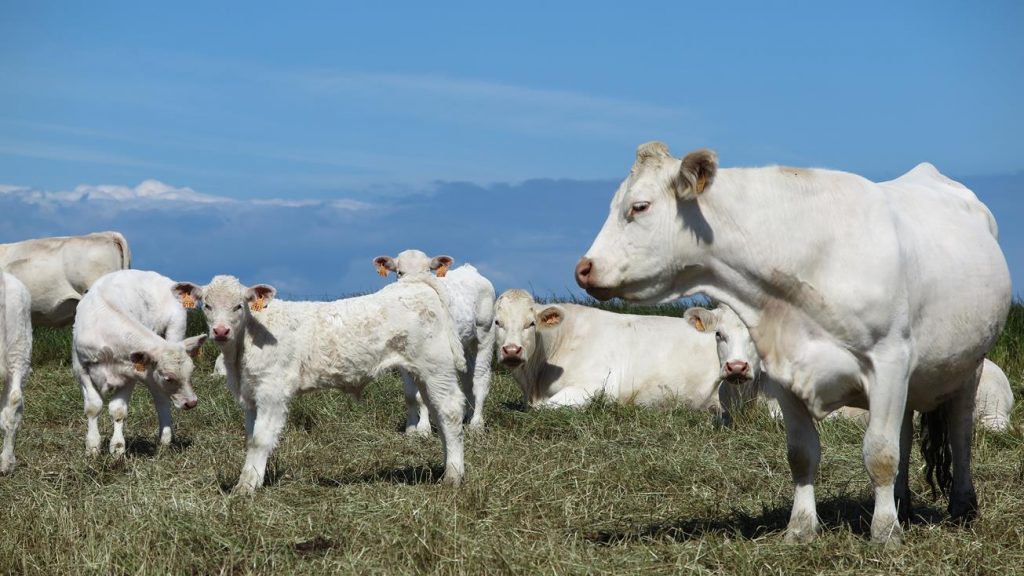 The gradients keep themselves today within limits, also the sun can be seen gradually, even if the wind is still cold. At first we drive a lot over land, but in Erqui we come back to the sea, where we observe beach sailers, in Plurien kitesurfers. Today the scenic highlight is Cap Frehel, 70 m high above the sea and with its view and its bird sanctuary Star of the "Emerald Coast". Strangely enough, the EV4 wants to forward us to St. Malo before we reach the cape! But we won't miss the view and the tour!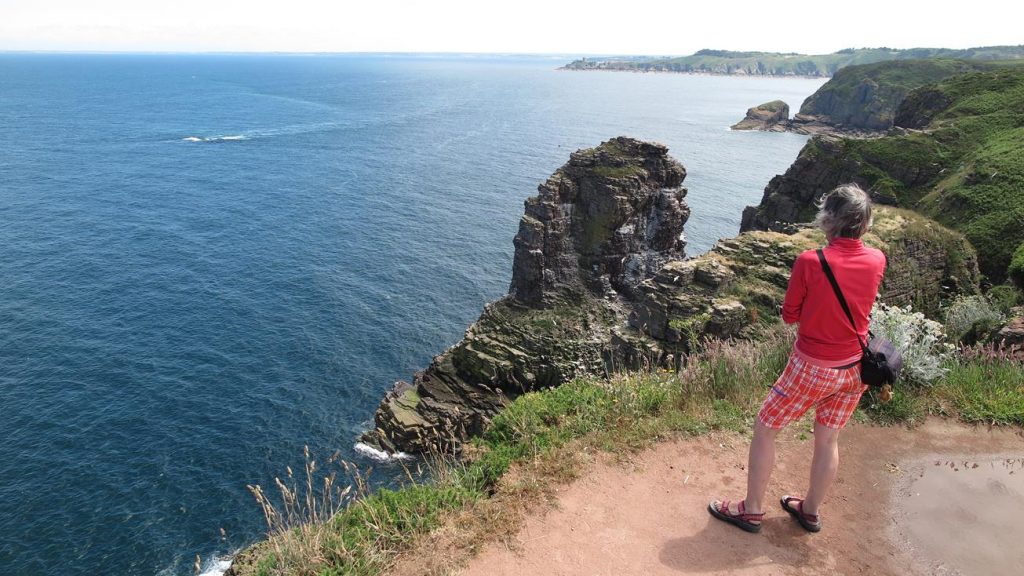 Finally we land on a campsite in Matignon, cheap and this time also with a clean and appealing sanitary wing, which one could not always say from the previous places! In fact, Matignon is also located directly on the EV4, or better said: the EV4 goes right through it, so that besides camping site also Supermarché, Boulangerie, even Boucherie lie directly on the way. Mostly the way went so far at the places, at least the local centers past, to drive pleasantly, but problematically, if one only ever wants to drink a Café, to say nothing of shopping.
Translated with www.DeepL.com/Translator