Thursday, June 16th
We have a lie-in and decide for a rest-day: No taking down of the tent today, the bikes have a break, we stay "une autre nuit".
We walk through St. Brieuc, provided with information of the local "Office du tourisme", look at the cathedral, which looks more like a fortress than a place of worship and go to "La Buron" at noon – nice ambience, besides us apparently only local guests, a lot of patience with us broken speaking tourists and very good food: an unrestricted recommendation (should one ever be in St. Brieuc for lunch).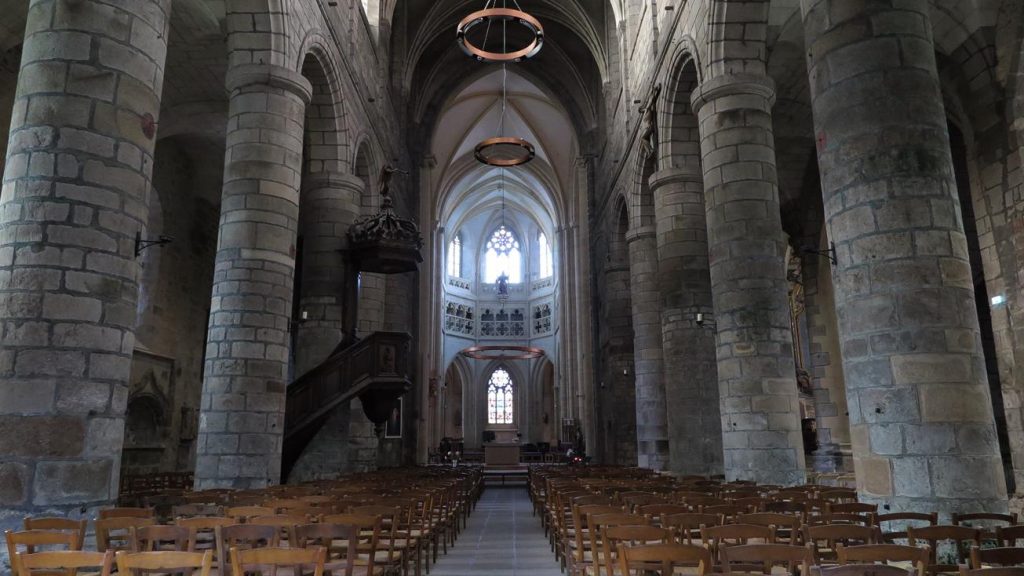 Just in time with rain we leave the Brasserie and have a look at the "old St. Brieuc": a few old and sometimes not very thoroughly restored half-timbered houses. Well, there was something more beautiful! In a Salon de thé we drink a much too sweet hot chocolate and eat similar Petits Fours.