Tuesday, June 14th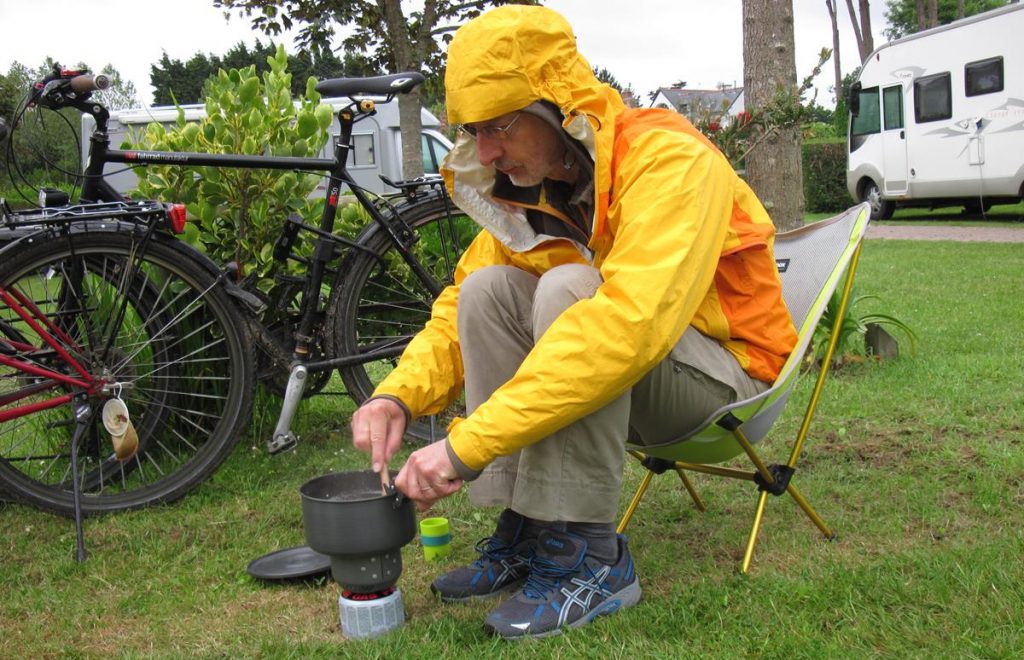 We (officially) have to leave the campsite until 12 o'clock; sufficient time to walk a part of the "sentier des douaniers", which gives a wonderful insight into the bizarre landscape of the pink granite coast. The typically granite wool sack weathering has often left behind huge, rounded blocks, where we sometimes wonder why they still lie on top of each other.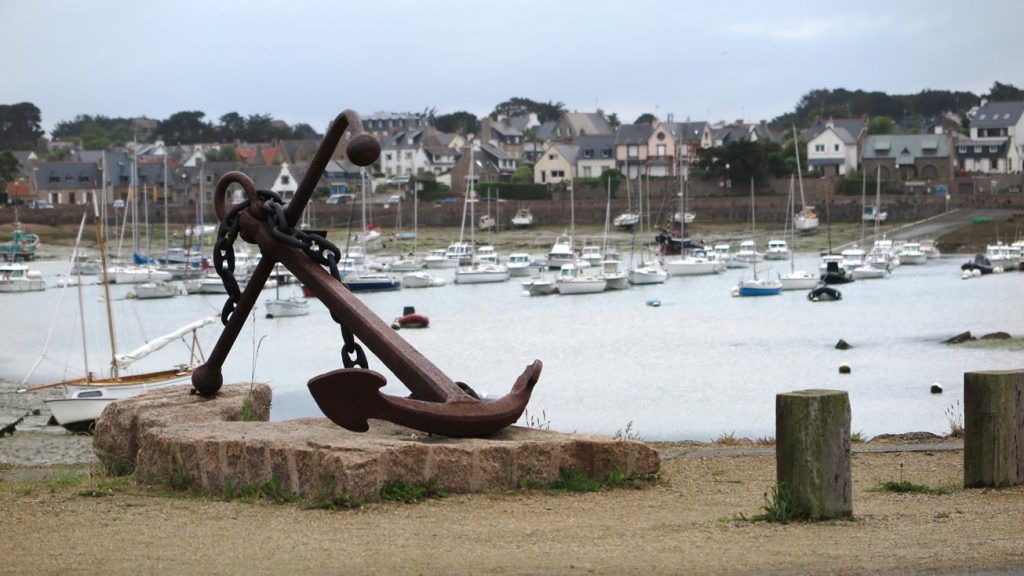 Here is a picture gallery of the Côte de granite rose:
East of Ploumanach, Saint Guirec, one of the Celtic saints coming from Wales, is said to have reached Brittany in a stone trough. Here, in the 13th century, a small oratory was built in which a wooden figure of the saint was also placed. Of course it was miraculous: If a girl willing to marry stuck a needle in the nose of the (wooden) saint and this still stuck there after the next flood, then this girl was to be married in the same year. The wish to marry must have been quite difficult for the saint, at least the wooden figure was exchanged for one made of granite in 1904. But it didn't use much, faith can move mountains, as you know. It' s definitely stronger than the strongest nose! (see photo)
We dismount the tent wet (it rained again towards the end of our walk) and are on the track at 12:15 pm. From now on it is dry and even sunny! Only the runway is frequently rather a guerilla path than a bicycle route, in any case I associated another way quality with "Eurovelo". But as you know what doesn't kill us makes us stronger. So we will still grow at these challenges!
After crossing a foot and bicycle bridge we drive up a narrow village road and suddenly stand on a representative square with a large Romanesque basilica! We are in Tréguier. St. Ivo (St. Yves) is venerated in the cathedral from the 14th century and is buried under an imposing neo-Gothic monument, even though the church itself is actually dedicated to St. Tugdual.
When we leave Tréguier, we suddenly have a 15% gradient in front of us. With touring bikes and 20 kg luggage this is not possible, at least not for us. We push! But all in all it's much more pleasant today than the last days: no rain, more sun, less altitude difference (despite this ascent) and a slowly getting used to the effort provide more well-being.
In Paimpol we once again find a camping site and also a creperie, which besides crêpes also offers the typical Brittany galettes: buckwheat pancakes baked without eggs with various fillings, e.g. also with scallops. Today we don't cook for ourselves!