June 15th, 2016.
Why am I already up at 4:30? I don't want to get up yet! And actually I fall asleep again.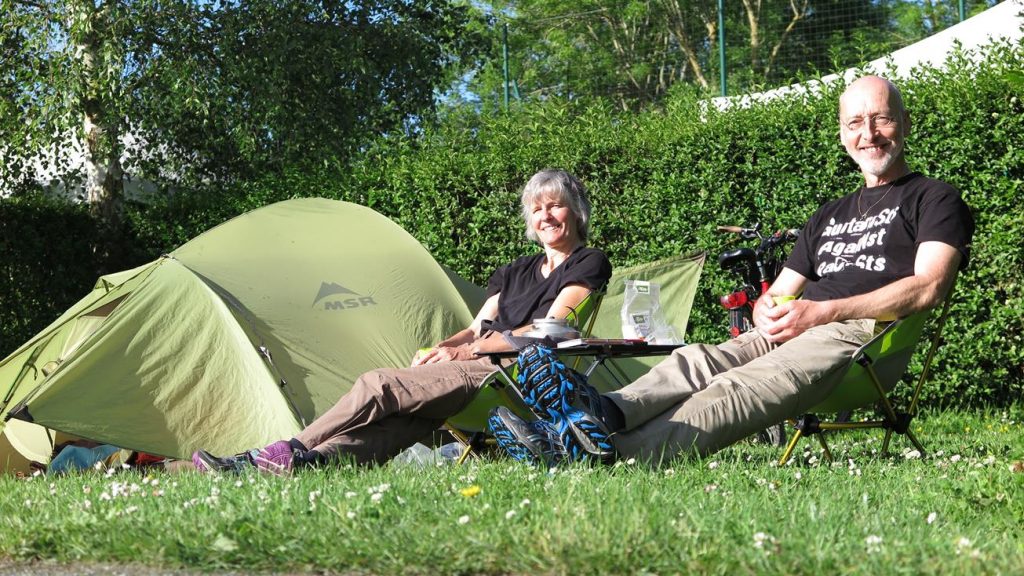 After we get up at 7 o'clock, the tent at least has a chance to spend the wet night to the morning sun.
Shortly after the campground we stop again to visit the Abbaye de Beauport. From the once rich monastery at the sea, often only the facades remain, but since it passed into the ownership of the Conservatoire du littoral in 1992, it is restored with a lot of sensitivity. The focus is not on reconstruction, but rather on preserving the current state, for example in order to preserve the flora and fauna ecosystems that have developed in the meantime within the old walls.
Not far after the abbey we are caught by another hell of an ascent. After being more in the interior of the country on the plateau yesterday, today we drive closer to the coast again, and on the rocky north coast of Brittany that means: much up and down! In Lanloup we get a good shower again, while we can sit out another shower in a café. But in between there are sunny sections again: April weather! Or Atlantic weather?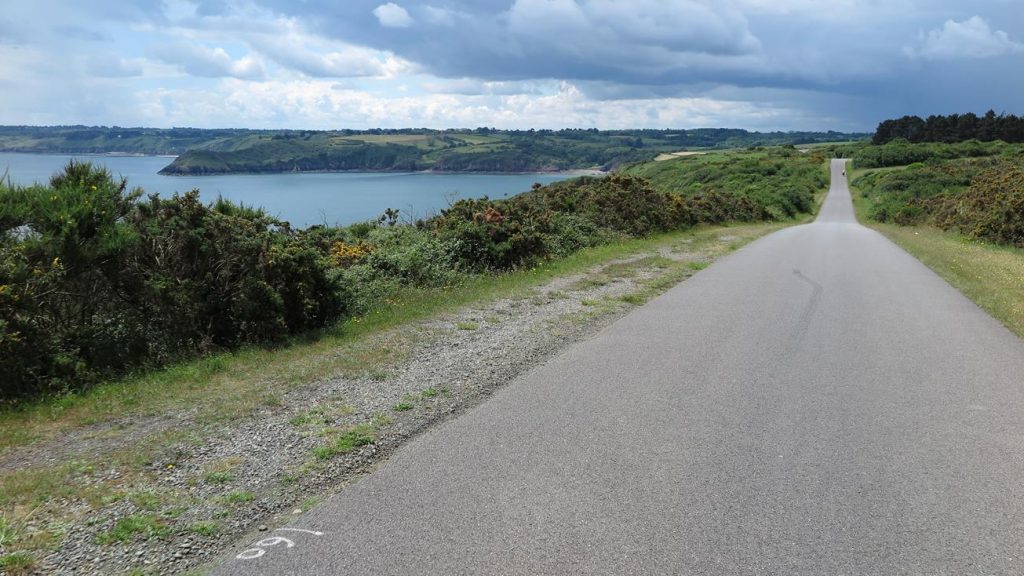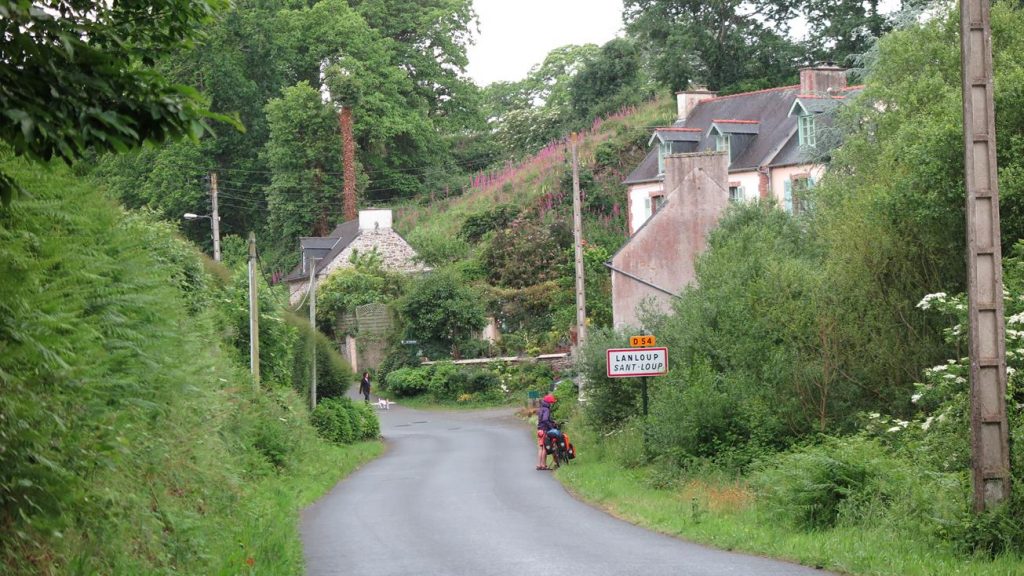 In Pordic we shop for dinner, shortly after there is supposed to be a camping site, says the big Google. Unfortunately, I don't enter its address into the navigation system, but let us continue from my EV4 track and it doesn't pass directly there, nor is there a sign, which I only notice when we are almost in St. Brieuc. There is also a camping site there, but beforehand the EV4 has set two steep gradients. Uta is finidhed, she was ill a good week before and is actually still reconvalescent. Today's stage was clearly too much for her! After all, we cook a rich dinner for strengthening: Pasta with bacon and mushrooms in cream sauce. And the obligatory red wine is also included!
Translated with www.DeepL.com/Translator