Sunday, 12 June 2016
The evening before we had arrived in Morlaix, after a ride with the Flixbus – the only possibility to get from the Rhineland to Paris with bicycles and without much change – and the TGV.
After a sumptuous breakfast incl. " conversation " by means of little French on our part and " ein bissschen Deutsch" of our innkeeper, we pack the bikes. This takes time, it is the first day and there is no routine yet.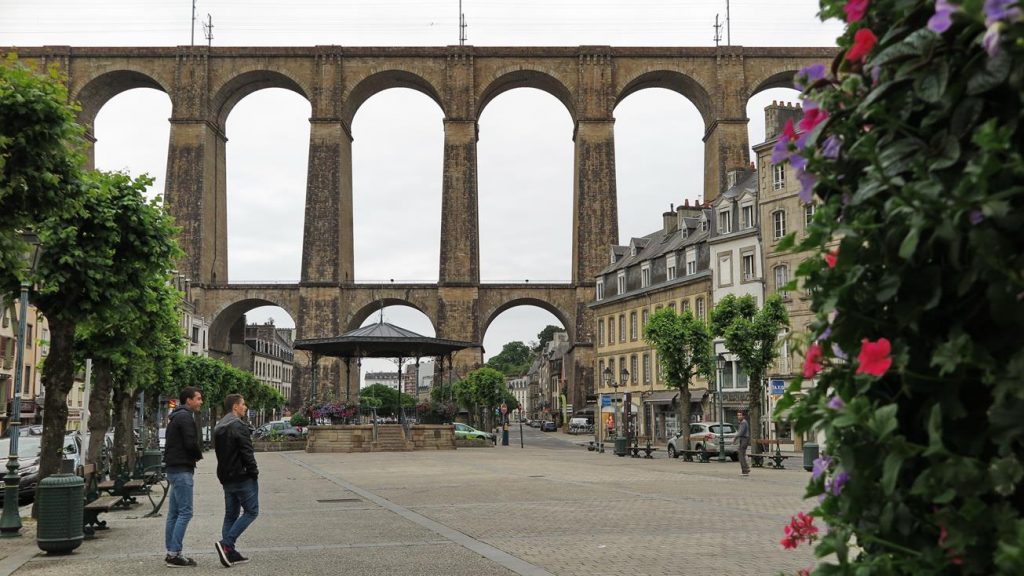 Then we start, unfortunately also with the rain. So stop again, put the anorak on, rain cover on the helmet and the Rainlegs over the trousers. Soon we realize that Brittany is not exactly flat. And I notice that the Navi and I are not a well-established team yet! At Ploujean it guides us in a circle "back" to our tour, because I missed a turn-off to a forest road that was covered by a parked car – "please turn around" would have done the trick! Sometimes, however, it is overexact: it shows "left, then right", although it simply goes straight ahead, even if around two markings, which were probably made, so that one does not inadvertently take the right of way of the crossing road. Uta thinks it's "a real nitpicker"!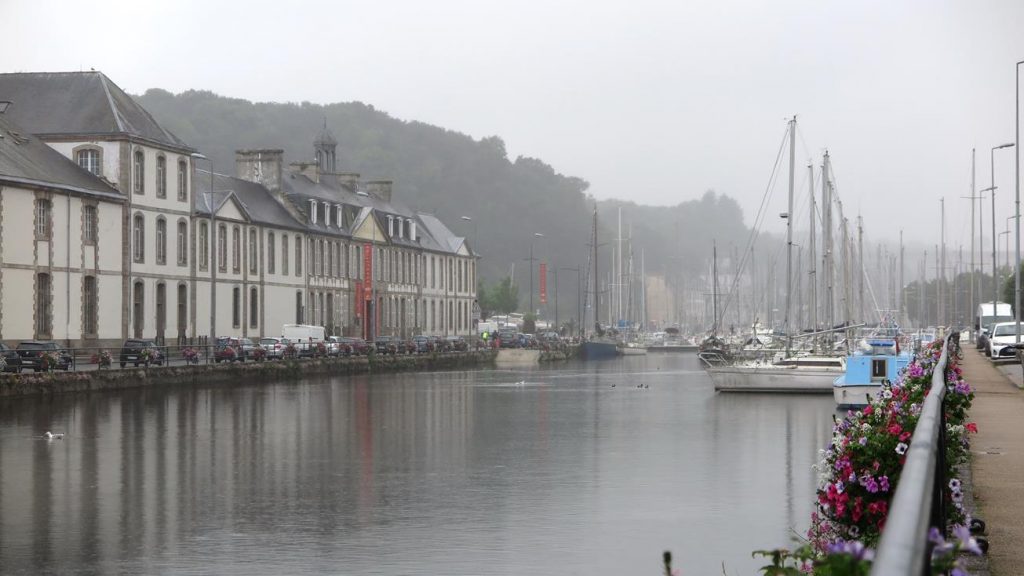 The quality of the paths is mixed: mostly roads, quite narrow with little traffic, but sometimes also forest paths; but once the dirt road is so narrow that we get stuck with the luggage bags left and right. In addition, it is flooded a few meters further by a mudflow. There's probably no getting through here! So we go back and drive around the passage on a road.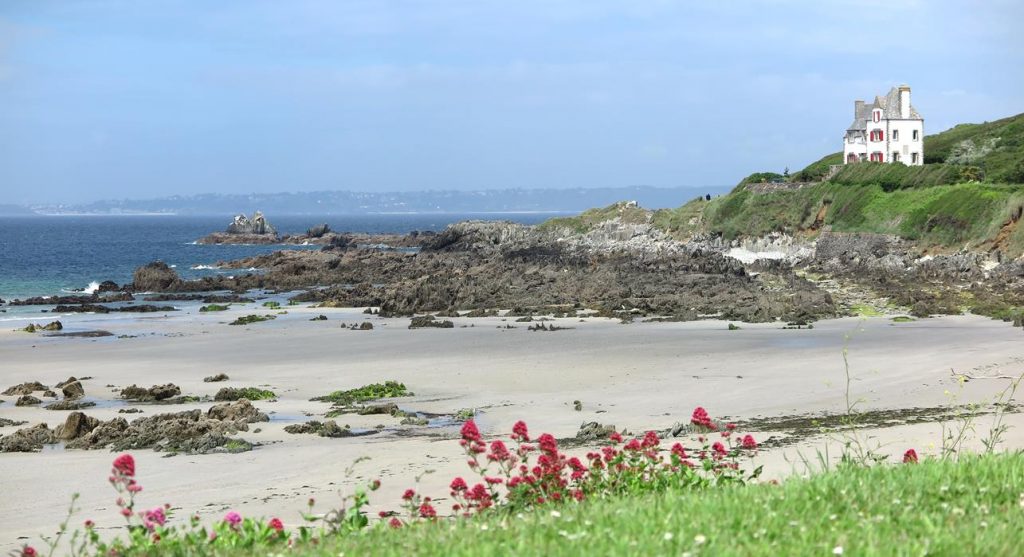 Many ascents and descents as well as some rain showers later we reach Locquirec which is situated on a peninsula. Meanwhile also the sun can be seen every now and then. We decide we have enough for the first day and find a campsite right on the beach. In the bar of the campsite the EM is shown on the TV. What more do you want?
Translated with www.DeepL.com/Translator