Wroclaw has undergone many invasions in the course of its history: Bohemia, Prussia, Sweden, Germany, Russia: everyone was there. Not to mention Napoleon! In recent years, however, there has been a new power that is permanently changing the cityscape: Dwarves. The first were in the eighties as an expression of a peaceful and subversive protest against the communist rulers by the "Orange Alternative", a political-artistic protest movement. They painted over the paint stains left by the regime when Solidarność slogans were covered with paint, in turn with dwarfs. Considering that millions of people must have seen the dwarves, it was probably the biggest art exhibition of all time!
In 2001, the motif was taken up again by art students and transferred into the cityscape as bronze figures. More than 300 of the 30 cm tall guys are now infiltrating the city. Even in Dresden (twin town of Breslau) the first were sighted!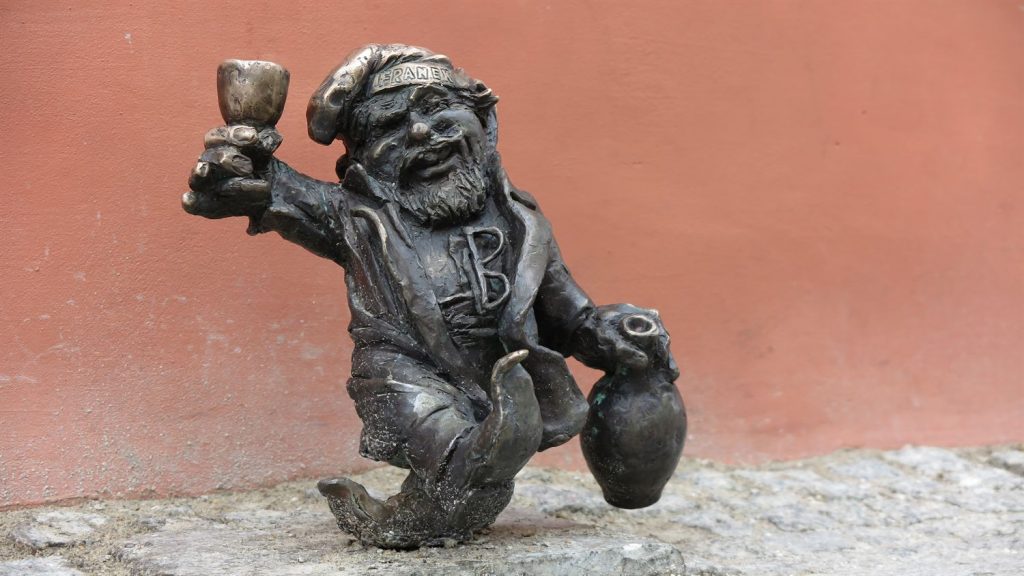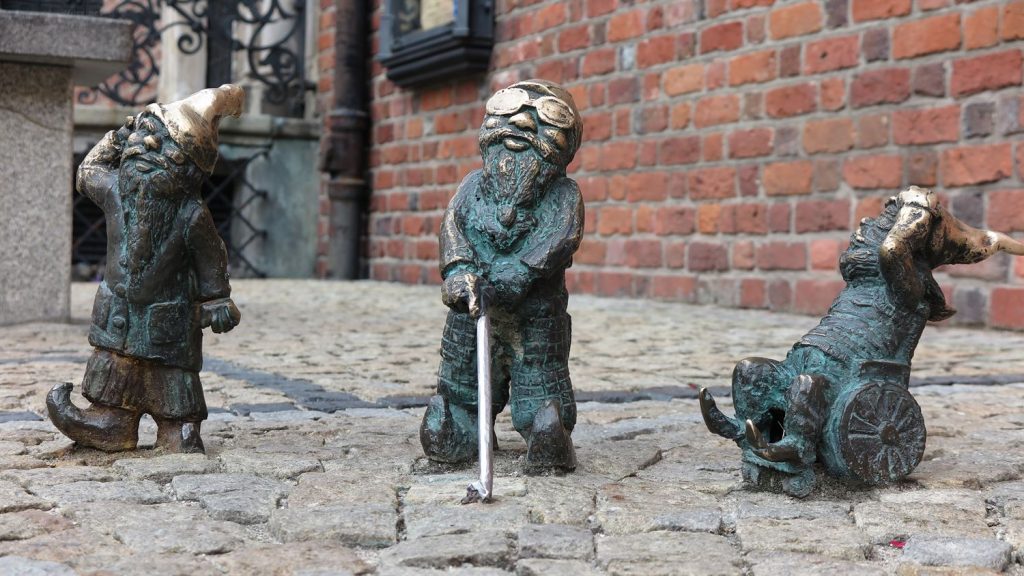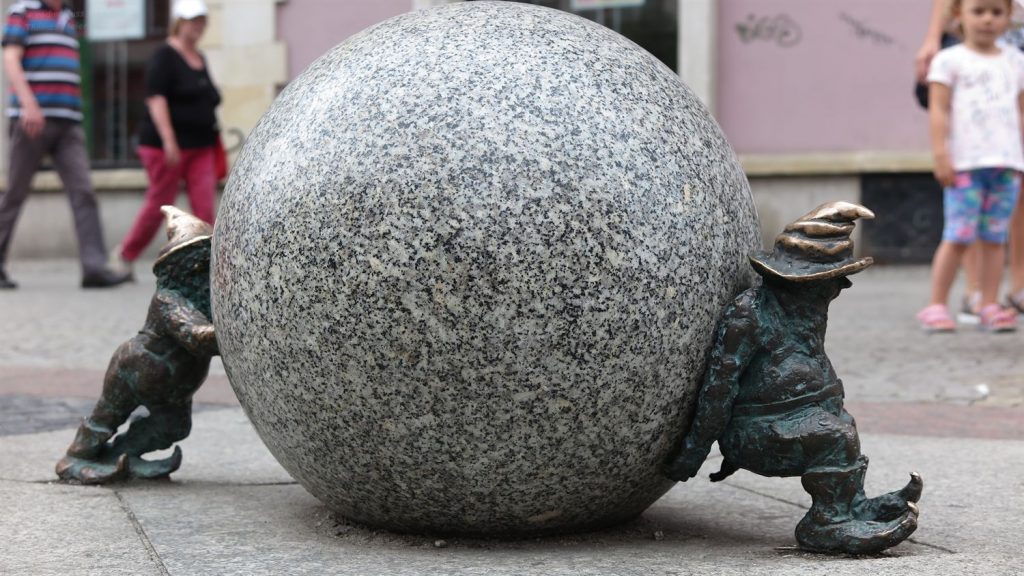 Yes, and then I'm missing one more item on my Wroclaw "list": the Centennial Hall. Built in 1913 in memory of the Battle of the Nations as one of the first reinforced concrete buildings in Europe, it has a free span of 65 metres and is significantly larger than the Roman Pantheon, which is considered a model for the building, and was included in the UNESCO World Heritage List in 2006.
… and then there is a photo that doesn't fit at all, but I didn't want to keep it from you either. Wroclaw is a student city and you can notice that. There is a rich pub and probably also club scene (I can't really judge with my 60 years now ;-)). On one of the Oder islands alcohol can be drunk publicly as of recently now, which was already usual for passing the Batchelor or Master exams, but was nevertheless forbidden and in the rest of the city outside of restaurants still is, as our city guide reported to us. The photo of course shows the other, hard-working side of student life, taken in the university district.
Translated with www.DeepL.com/Translator